Gunsmithing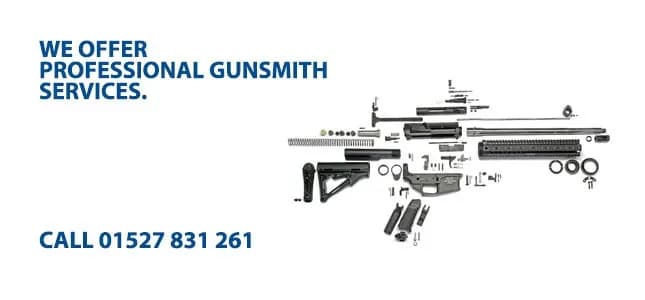 We provide professional repair and refurbishment services. Whether you need to fix an old firearm, repair a broken firearm, want to add scopes and accessories to your favorite firearm, or have a firearm that needs a thorough cleaning.
We can help! Call us on 01527 831 261 or pop in to our store for further information.
Our Gunsmithing Services
Shotgun Servicing & Repairs
Pistol & Rifle Repairs
Air Guns Servicing & Repairs
Barrel Screw Cutting
Shortening & Proofing
Trigger Tuning
As an Air Arms approved service center we also provide servicing and repairs for most airguns.